ABOUT US
Assured Mortgage Advice are an impartial, whole of market mortgage brokers based in Saint Neots, Cambridgeshire.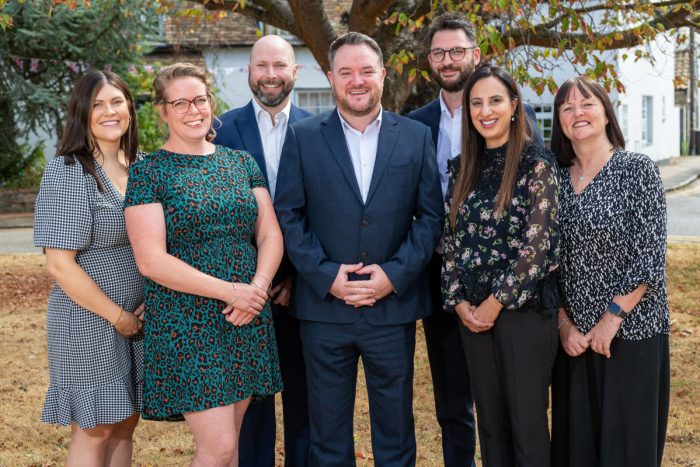 The company was established in 2012 by Paul Spoelstra who has over 25 years' experience in the Mortgage and Financial services industry working for a major high street bank and a large corporate estate agency group. We believe that the most important things are to provide excellent customer service, always give the best advice to the customer and to offer them the best products on the market.
We mainly visit customers in Cambridgeshire, Bedfordshire, Northamptonshire and Hertfordshire. However, we can deal with customers anywhere in the United Kingdom by telephone. Even though we are a local Mortgage Broker, we are part of The Stonebridge Group who are one of the largest Mortgage Networks in the UK. Being part of on of the largest introducers of mortgages in the country we are able to offer you many exclusive mortgage products that you will not find anywhere on the high street
Expert Advice
Visit you at a time and place of your convenience
Professional advice from highly qualified, knowledgeable and experienced advisors
Dedicated to excellent customer service, we want you to recommend your friends & family!
We will explain everything in plain English
We work for you, not the banks or estate agents
Mortgages from the entire market. We do all the shopping around for you
Exclusive Mortgages Schemes
Competitive Protection & Insurance products
Mortgage Review Services
MEET THE TEAM
Impartial Mortgage Advisor
Adam
I'm an Impartial Mortgage and Protection Adviser, which means I can give advice from the whole of the market. This flexibility is why I'd recommend people find out more about how we can help them. It's important to me that I take an open and honest approach with my clients to ensure they are getting the best advice. I've been in the industry for well over a decade and I really value the very supportive and approachable team here at AMA.
Impartial Mortgage Advisor
Sadie
I have worked in the mortgage industry for over 10 years, based in building Societies prior to my role at Assured Mortgage Advice. One of the reasons I joined AMA is the company has the same principles and values that put the customer first, which is really important to me. Outside of work, I love to spend time with my family and enjoy getting out and about seeing new places.
Impartial Mortgage Advisor
Samina
From the moment I bought my first house, I knew I wanted to be Mortgage Advisor. I help my customers by truly listening to them and providing a solution that suits their requirements. I pride myself on the service I deliver and always treat people the way I would like to be treated, this philosophy has helped me build a loyal client base that I'm looking forward to growing with Assured Mortgage Advice and the Giggs Group. Outside of work, I enjoy spending time with my family and cooking food for us to enjoy together. Good food and family time is the highlight and perfect end to any week or working day. I also volunteer with RNIB and raising money for this very worthy charity that I have a personal attachment to.
---
Impartial Mortgage Advisor
Barnaby
I am from a large family with five siblings, of which, most of whom are in the finance sector in one form or another. It probably wasn't much of a surprise to anyone when I decided to be a Mortgage and Protection Consultant over five years ago. I chose to go into the mortgage and protection field because being able to help a client buy a dream home or simply being able to give accurate and informative advice can make such a difference to someone's everyday life. It in turn, makes my role feel so rewarding. At the heart of all my advice is the individual. I pride myself on making sure each client is treated how I would like to be. I am glad to be part of AMA, I can't wait to help our clients and I'm excited I get to be a part of their mortgage journey.
Mortgage Administrator
Julie
I started my working career in a building society, working up to Customer Service Manager. I covered all aspects of Building Society work, including mortgage interviews and applications. I have been a mortgage administrator for the last ten years, three with Assured Mortgage Advice. I love my job. I love the fact that no two days are the same and I love helping people buy their dream home. I work with a great bunch of people and that makes my job even more enjoyable.
Mortgage Administrator
Louise
I love my role at AMA because no day is the same, ensuring the smooth running of the office, dealing with solicitors, lenders and clients keeps my days busy and varied. In total, I have nearly 2 decades in the property buying and selling industry, including my years at AMA. The team are a pleasure to work with and are all passionate about doing the best for our clients ensuring they get the best mortgage for their circumstances.
---
Director and owner of AMA
Paul
I have been in the mortgage industry for over twenty-five years, and despite managing a fast-growing team, I still enjoy dealing with customers myself and helping them purchase their homes. I started Assured Mortgage Advice in 2012 as I felt banks and corporate estate agents were no longer about putting the customer first. I believe in providing excellent service and the best possible products available to my clients. When I am not writing mortgages, I like spending time with my family and friends, supporting Spurs (don't judge me) as well as a few other hobbies to pass the time and relax.
Director and owner of Giggs Group
Matt
I started my career in Estate Agency over 25 years ago at one of largest estate agencies in the country. I worked my way up to become a Regional Director leading my first region to number 1 in the company in less than three years. Since then, I have built 8 different Estate Agency brands, leading to multiple industry awards. Building on the success of my first business, Giggs and Company in St Neots, Cambridgeshire, I then formed the Giggs Group with branches now operating across Cambridgeshire and Bedfordshire. We partnered with Assured Mortgage Advice in 2020 as I felt it was important to be able to recommend a Whole of Market Mortgage Brokers with excellent customer service and values that aligned with the Giggs Group.